10 Best Independent Films to Watch in 2018
If summer superhero blockbusters just aren't your thing, (or they are but you've seen every sequel and prequel out there) we've put together a list of 10 fresh independent films that are definitely worth watching. Film festivals are the best place to discover what is new and exciting coming out in cinema each year, and the movies on this list have been generating buzz at festivals across the country. If you're lucky, you'll catch some of them before their theatre release as they continue to show in upcoming film festivals.
Eighth Grade
Eighth Grade is a dramatic comedy directed by Bo Burnham, in which Kayla chronicles her last week of eighth grade as she emotionally prepares to head to high school. This film premiered at Sundance this year to critical acclaim and will open for limited release in theatres July 13.
The Great Pretender
The Great Pretender, directed by Nathan Silver, had its debut at the Tribeca Film Festival. In the film, the stories of a French Director and her ex-boyfriend intertwine with the actors playing them in the New York theatre scene. According to a review in Slant Magazine written by Chuck Bowen, Nathan Silver has created "one of modern American cinema's great not-quite-romances." The release date is TBD.
Leave No Trace

Leave No Trace, directed by Debra Granik, is the story of a father and his teenage daughter living off the grid in Oregon. The plot takes a turn when they are reported to the authorities, and their lives altered forever. Leave No Trace premiered at Sundance and it will open to limited release on June 29th.
Madeline's Madeline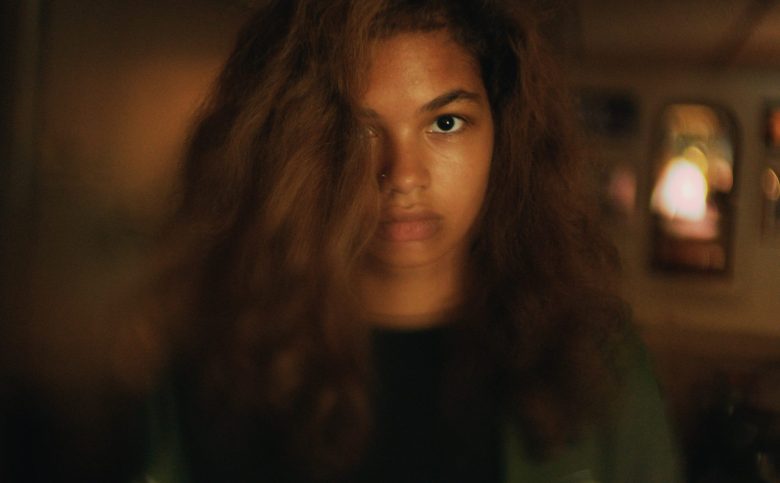 Madeline's Madeline, directed by Josephine Decker, was one of those Sundance premieres that had everyone talking. David Ehrlich of IndieWire called it one of the "freshest and most exciting films of the 21st century." The Village Voice's Bilge Ebiri said it was "the best film I saw at Sundance." The audience is taken on a unique cinematographic coming-of-age-journey as Madeline becomes obsessively involved in her experimental theatre workshop. The film comes out as a limited release in theatres August 1.
The Miseducation of Cameron Post
Directed by Desiree Akhavan, The Miseducation of Cameron Post has been hailed as a timely and important film. A teenage girl is caught kissing another girl and subsequently sent to a religious conversion therapy camp to cure her of her lesbian tendencies. This coming-of-age story had its debut at the Sundance Film Festival this year and will have a limited release in theatres August 3.
Nancy

Nancy, directed by Christina Choe, was this year's winner of the Waldo Salt Screenwriting Award for US Dramatic Film at Sundance. This psychological thriller takes shape as Nancy presents herself as the daughter of a grieving couple who has been searching for their missing child for decades. The lines of reality blur for Nancy as an imposter and issues of trust, family, honesty, and chilling deceit are explored. Nancy will open for limited release in theatres on June 8.
Sorry to Bother You
In his review, Brian Tallerico called Sorry To Bother You, directed by Boots Riley, a "hilarious, moving, crazy, ambitious piece of satire." in this comedy a telemarketer figures out how to use his "white voice" to rise through the corporate ranks, creating conflict with his activist girlfriend. After debuting at Sundance, Sorry To Bother You will have a limited theater release July 6.
Support the Girls
Director Andrew Bujalski premiered his film Support the Girls at SXSW. The comedy unfolds throughout a single strange day in a roadside diner exploring themes of sexism, racism, work, and friendship through the manager, her staff, and customers. There will be a limited release of the film in theatres August 24.
We The Animals
We The Animals, directed by Jeremiah Zagar, shares the story of three tight-knit brothers growing up in a rural and volatile home. Jonah, the youngest of the three, starts to see his brothers follow their father's patterns of behavior and begins to see how he is different. We The Animals was shown at Sundance and Tribeca film festivals and will have a limited release in theatres August 10.
Wild Nights with Emily
Wild Nights With Emily, directed by Madeleine Olnek, is a romantic comedy starring Molly Shannon as Emily Dickinson. The film paints a new perspective on the author's life that contradicts common public perception and was written based on letters housed in the Harvard archives. Wild Nights With Emily premiered at SXSW and a release date has not yet been announced.
Don't forget: The New Hampshire Film Festival returns this fall from October 11 to 14. If you can't wait until then, find a film festival to discover some of the best films you'll see this year!